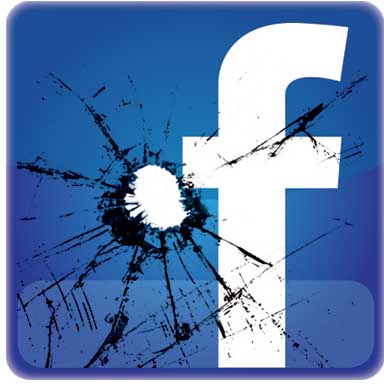 Facebook Pages Censored in UK: Many groups had their facebook pages erased in preparation for the royal wedding in London.
The Anti-Cuts Space London facebook group has been taken down without warning or permission. In the last 12 hours, facebook has deleted around 50 sites.
From Indymedia Australia:
Why Indymedia still matters: Facebook deletes political pages in the UK
In a lesson as to why non-corporate independant activist sites like Indymedia still matter in the Age of Facebook and Twitter, Facebook deleted 50 political pages in the UK on the day of the Royal Wedding. Facebooks lame cover for this blatant act of censorship on behalf of the UK state was that the pages had been set up as individual profiles not a group pages.
From Boing Boing by Cory Doctorow
What better way to honor a royal wedding than to crack down on free speech? Facebook celebrated the William and Kate wedding by nuking 50 groups that were created to protest the ongoing sweetheart deal in the UK for bankers and companies that get away with paying hardly any tax, and the cuts to services for tax-paying normal people that result from these posh tax-cheats.
FACEBOOK PAGES THAT HAVE BEEN DELETED IN THE LAST 12 HOURS:
Open Birkbeck, UWE Occupation, Chesterfield Stopthecuts, Camberwell AntiCuts, IVA Womensrevolution, Tower Hamlets Greens, No Cuts, ArtsAgainst Cuts, London Student Assembly, Beat'n Streets, Roscoe 'Manchester' Occupation, Bristol Bookfair, Newcastle Occupation, Socialist Unity, Whospeaks Forus, Ourland FreeLand, Bristol Ukuncut, Teampalestina Shaf, Notts-Uncut Part-of UKUncut, No Quarter Cutthewar, Bootle Labour, Claimants Fightback, Ecosocialists Unite, Comrade George Orwell, Jason Derrick, Anarchista Rebellionist, BigSociety Leeds, Slade Occupation, Anti-Cuts Across Wigan, Firstof Mayband, Don't Break Britain United, Cockneyreject, SWP Cork, Westiminster Trades Council, York Anarchists, Rock War, Sheffield Occupation, Central London SWP, North London Solidarity, Southwark Sos, Save NHS, Rochdale Law Centre, Goldsmiths Fights Back
and this from opendemocracy.net: