Hi all – an update (for those interested) about recent initiatives that APC has been working on with our members and networks.
For some time APC has been working on global and national strategies for promotion and protection of online
freedom of expression and freedom of association: http://rights.apc.org . As part of this strategy we've been
working with members and networks to promote internet related human rights issues in the United Nations.
This includes the Human Rights Council and the Universal Periodic Review (UPR) process:www.upr-info.org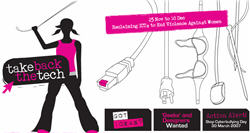 Take Back the Tech
This month submissions were filed for four countries: India, Brazil, South Africa and Ecuador. You can find
more information here:http://bit.ly/t6wloJ In each country we believe this is the first time that internet
related human rights issues have ever been raised in the UPR process. Recommendations were made for
action and follow up to be taken by each government. Key issues highlighted across the submissions were:
· Internet governance: the need for human rights to be expressly included and for multi-stakeholder
processes (India, Brazil, South Africa)
· The obligation to report on internet rights issues (all country reports)
· Freedom of expression and content control including privacy, cybercrime law, and surveillance
(South Africa, Brazil, and India)
· The right to information, freedom of expression and the links to democracy (India, South Africa,
Ecuador, Brazil)
· Access to the internet as a multi-faceted concept including infrastructure, regulatory policy,
language and content diversity (Ecuador, India, South Africa)
· Women's human rights: access to sexual and reproductive health information (Brazil),
the need for a rights based approach to internet related policy (India) and access to justice
and violence against women (Philippines).
The next steps involve sending these to governments and national human rights commissions and
starting to lobby them to take up these issues. In addition, local "Connect Your Rights! Internet Rights
are Human Rights" campaigns will roll out in each country over the next 6 months to support these
submissions and to call on governments to take action on the recommendations. Next week a global
call will go out for contributions of user generated content to the campaign http://rights.apc.org . These
will uploaded and distributed to build campaign momentum that will culminate at the UPR review of
each of these countries at the United Nations in May 2012.
In other developments, in March 2012 the Human Rights Council will convene an expert panel on the
internet and freedom of expression. This resulted from an APC suggestion in HRC 17 in May, which
the Swedish government subsequently endorsed and proposed a resolution for (and which 50
countries supported at HRC 18 in September 2011:
http://www.apc.org/en/press/governance/it039s-time-human-rights-be-centre-internet-govern .
APC is preparing for this panel and will be submitting suggestions for experts and, if possible,
sending human rights defenders to attend and advocate for follow up action and concrete proposals.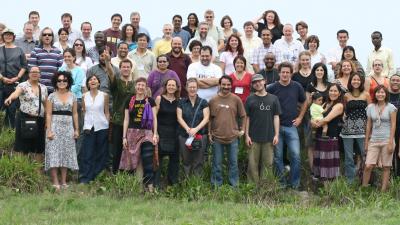 Association of Progressive Communication
We think it is vital that there is credible expertise available from the technical
community and those familiar with the roles and activities of ICANN and related bodies.