At the International Association of Media and Communication Researchers meeting in Istanbul this week, Joao Luis de Araujo Maia presented a report on a favela enterprise. Araujo Maia has worked in the favela of Santa Marta for ten years. Santa Marta decided to appropriate the tourist tradition.
Commercial "favela tours" are replete with narratives about danger and drugs, told by guides in closed and sometimes even armored vans. The favela of Santa Marta appropriated the format of "favela tours", but their own tour tells participants what the community wants them to know, not the usual tour guide sensationalist fare. This program is encouraged by the current Brazilian government. Rather than closed vans, these tour vehicles are open "safari" like-- and participants hop off to meet residents, play soccer with them, attend a samba school or have home-cooked meals.
A benefit of the project has been the mapping of the community. Schools, soccer areas, samba schools, shops are pointed out in brochures which are given to the participants.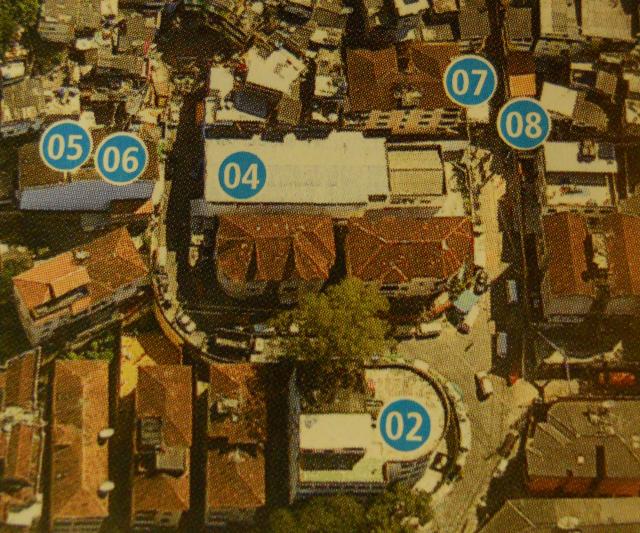 The community maps areas that are important.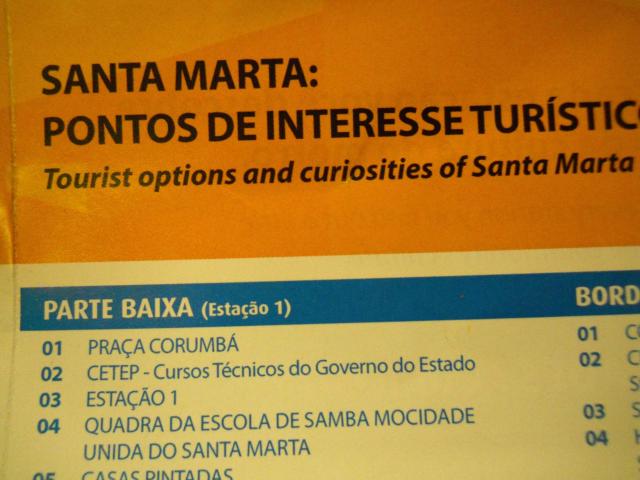 Points of Interest Chosen by the Santa Marta Community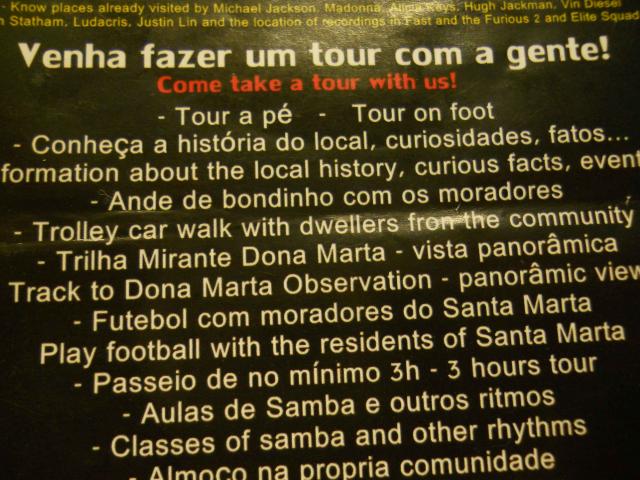 Tour highlights: Opportunities for exchange with the community.